Hello there , welcome to my room , where I hope you like what you see .
Awesome weekend here .
Our beautiful , precious daughter , Michelle and one of our Grandsons , Ryan , are here for a few days . Although the first day was in the 30s, today is a lot cooler and showery.
Michelle has been quite ruthless sorting out my craft room . two large rubbish bins of scrap paper and several folders old card samples .I-- am- was a hoarder of empty boxes, bubble wrap ,and those padded postage bags NOW I HAVE NONE!!! But I can see the floor and I can walk around my desk front on , not side stepping ...
My DT card to share ..
Thank you to our sponsor for this sweet image .
My DT card to share
INSIDE
Our amazing sponsor this week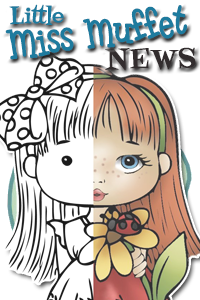 "Howdy from Little Miss Muffet Stamps! This little shoppe was inspired by a house full of Little Miss Muffets and arachnophobes alike. It isn't too difficult to image how I ended up here since I've been drawing and coloring from the moment I picked up a crayon. Now as I sit in my hobby room I get to share my passion with my own Little Miss Muffets who love to work along side of me. Now I'm excited to share creations from two additional artists... Pollycraft by Paula and introducing Simply Sophia!! With our three unique styles there is something you are sure to enjoy!"
Little Miss Muffet is generously offering three digis to our winning commenter.
Remember, to be in the running to win the prize from our sponsor this week just leave a comment for another entry. Be sure to mention you saw them on Make It Monday. The more entries you comment on the more chances you have of winning!
My POTW
Faye thank you for inspiration piece .
#168
http://fayespaperpassion.blogspot.com.au/2013/05/suitcase-card.html
Have a great week you all .
Catch you again soon , cheers for now , Shirley-anne