Hi there . Hoping that you and yours are well , as I welcome you to my room .
Thanks for calling in . I appreciate your visit and hope that you like what you see .
Friday again . And... back to Winter this week . Just hope that it returns to fine weather again for the weekend . Not that I have anything major to do . Hopefully home duties wont take me long and I can try to catch up on blog visits and comments .
Had a wonderful visit from our Daughter and her family since our last
Card crafters Circle
post and tried not to dive into my craft room too often .
But now the new challenge is up and running ......
# 95 Sketch Challenge
See the sketch on the challenge blog
Here I have used one of my fun images from this weeks sponsor
digi15901 Scarecrow and Sunflowers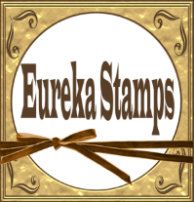 Finally, The Stamps You've been Looking for! Eureka stamps offers a large variety of images and sentiments in many different categories for all of your stamping needs. Our Paper Sculpting stamps add an extra dimension to your creations. Or, Mix and match our Balloons and Balloon Holders to celebrate every occasion. Our Stamps are available as unmounted, deep etched, natural red rubber stamps OR as digital stamps. If Eu
reka Stamps aren't exactly what you are looking for, Don't miss out on sister companies: QKR Stampede, Biblical Impressions Rubber Stamps, or the newest addition; Alluring Impressions.
Our randomly drawn winner will receive their choice of five (5) digital images from Eureka Stamps ... and we thank our sponsor for their generous prize!
Congrats to the winners from last week .
Our small DT group for Card Crafters Circle have once again created fabulous projects to share with you , so Hope that you visit them too and then pop in to the challenge blog and place your entry.
Now when you see the sketch don't forget..
You can flip it, turn, it, stretch it, or add to the sketch.... as long as your creation resembles the sketch .
Have fun with the sketch!
Catch you again soon , cheers for now , Shirley-Anne.