Hi there blogging pals .
Welcome to my room and thank you for calling in .
Special welcome to new followers like
JD Shelton
A hint of sunshine yesterday and Doug and I managed a decent walk around the block ...well he gophered of course . but it was nice to be outdoors .Crisp and invigorating as it was .
Today ..not so bright ..roll on Summer!
I hope that what ever you're doing , you are having fun and the weather is kind .
My DT card for this week at
Card Crafters Circle
using image
digi40204 Baby Animals
, from our sponsor.
Some red card from SU .Paper from Lili of the Valley paper packs . Balloons and sentiment from freebie on magazine . Coloured with Copics.
Fabulous group of friends are they not?
Firstly , thank you to all the wonderful entrants we had last week . I really enjoyed visiting those on my allotted numbers. Congratulations on those winners mentioned on the new post .
The new challenge for
Card Crafters Circle
is now open
#86 Dotty for Spots
We are excited to welcome our sponsor for this week, Eureka Stamps!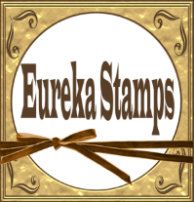 Finally, The Stamps You've been Looking for! Eureka stamps offers a large variety of images and sentiments in many different categories for all of your stamping needs. Our
Paper Sculpting
stamps add an extra dimension to your creations. Or, Mix and match our
Balloons and Balloon Holders
to celebrate every occasion. Our Stamps are available as unmounted, deep etched, natural red rubber stamps OR as digital stamps. If Eureka Stamps aren't exactly what you are looking for, Don't miss out on sister companies:
QKR Stampede
,
Biblical Impressions Rubber Stamps
, or the newest addition;
Alluring Impressions
.
Our randomly drawn winner will receive their choice of five (5) digital images from Eu
reka Stamps
... and we thank our sponsor for their generous prize!
Hope that you can visit the DT group and share some blog love as you go .
Please check the Rules of the challenge and GOOD LUCK .
Catch you again soon , cheers for now , Shirley-Anne.