Hi there , welcome to my room . Thank you for calling in .
Hope that you all had a fabulous weekend .
If your life is in turmoil right now and you are feeling down , then warm wishes for a brighter day, I send to you .
If you are already happy and chirpy then I am glad for you .
Donning my DT cap for
Make it Monday
, now to share my card and POTW .
This adorable image ,
Katie
,
was supplied by this weeks sponsor
inside
Card and paper from SU . Image coloured with Copics and SU markers .
Sentiment from Paper Chic and flower from my stash .
Our fabulous sponsor is ....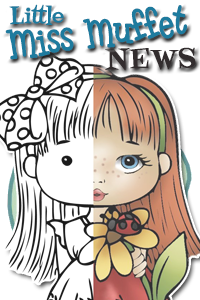 Little Miss Muffet is generously offering three digis to our winning c
ommenter.
Remember, to be in the running to win the prize from our sponsor this week just leave a comment for another entry. Be sure to mention you saw them on Make It Monday. The more entries you comment on the more chances you have of winning!
The talented ladies of the MIM team have created some awesome projects to
kick start things this week.
Hope that you can stop by to say hello and check out who they chose as their
favourite pick for the week.
My POTW is # 148
http://jane-janesjournal.blogspot.co.uk/2013/11/funkie-junkies-6th-tag-of-christmas.html
Awesome tag design, tutorial and a great post, Jane .
Thank you so much for joining our linky party and hope that you will again
soon .
Well that's it for now . May the week ahead be full of happy memory making
moments for you .
Make it Monday challenge # 166 is up and running
Like everyone else who makes
the mistake of getting older,
I begin each day with coffee and obituaries.
Bill Cosby
Catch you again soon , cheers for now , Shirley-Anne.